Home

/

CAKE CRAFT | NYLON BRUSH | FLAT #10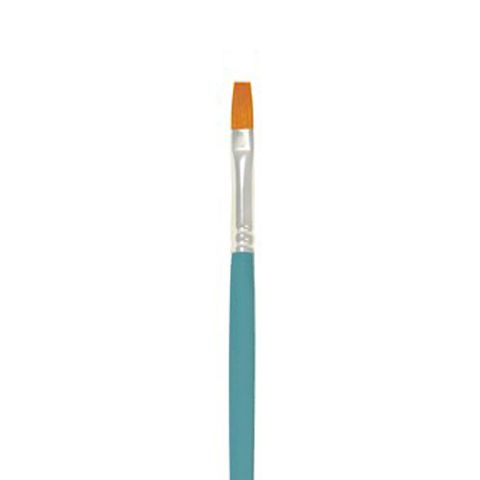 Details
Description
Paintbrush Instructions & Care
Care Instructions:
Wash brushes carefully with cold water before use to eliminate any loose bristles.
Never use the same brushes for oil and water based paints.
Avoid dipping the brush so far into the paint that paint gets into the ferrule.
The ferrule is the metal part of the brush that attaches the bristles to the handle.
Avoid getting paint on the brush handle as it may absorb the paint colour and permanently discolour the handle.
Do not sit brushes on their bristles in a water jar - this will cause them to bend or fray. After rinsing or while not in use, rest brushes on a brush holder.
Clean your brushes immediately after use - Do not let paint dry on your brush.
Store dry brushes vertically bristle-side-up or horizontally in a protecting box - Never store brushes on their bristles.
Your brush bristles may discolour over time from paint, however this will not affect the quality and performance of the brush.
Cleaning Instructions:
* Use a cloth or rag to wipe paint from the bristles.
* Rinse the brush.
* Clean with a mild soap (If the brush is not completely clean yet).
* Shape the bristles with your fingers and let dry.
Delivery Information
Retail Customers: Orders placed before 12pm AEST on business days, will receive same day* dispatch. If orders are placed after 12pm AEST they will ship the next Business Day*.
Trade & Wholesale Customers: If you have a business registed with us orders can take up to 2 Business days* before they are dispatched.
Once your order has been shipped from our warehouse the delivery time is approximately:
On the Eastern Seaboard (Sydney, Brisbane, Melbourne) within 1-2 business days
In NT, SA, TAS, WA and other remote locations within 3-7 business days
Unfortunately our Couriers cannot deliver to PO BOXES, so please ensure you supply us with a physical delivery address.
Pick up orders will be ready approx. 24 hours* (allow 24-48 hours* if you have a business registeded with us) after your order is placed, you should receive notification that your order is ready to collect but if you are unsure if your order is ready or not, please contact us before coming in to store.
Click HERE for more detailed Shipping & Returns Information.
* Dispatch times may extend beyond the 1 - 2 Business days mentioned above during peak busy periods. Also if any of the following issues occur: Issue with Payment/Account, Delivery Address incorrect, PO Box supplied or Notify of Out Of Stock item ticked.
Other Customers Also Purchased